If you are new to Stormz, you need to create an account. Don't worry this is straight forward and it takes only a few seconds.
Register with your email
Go to the register page.
You are now on the registration page, just write-down your email, your password, and click on "register".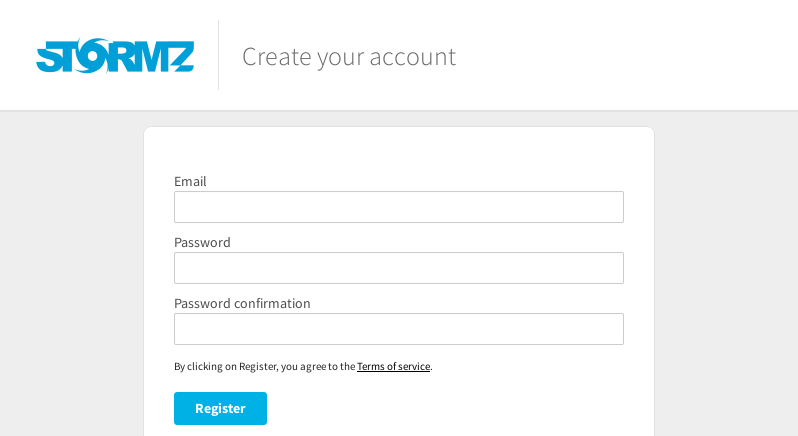 Setup your avatar
You now have the opportunity to setup your avatar. Don't worry, you can change that later on.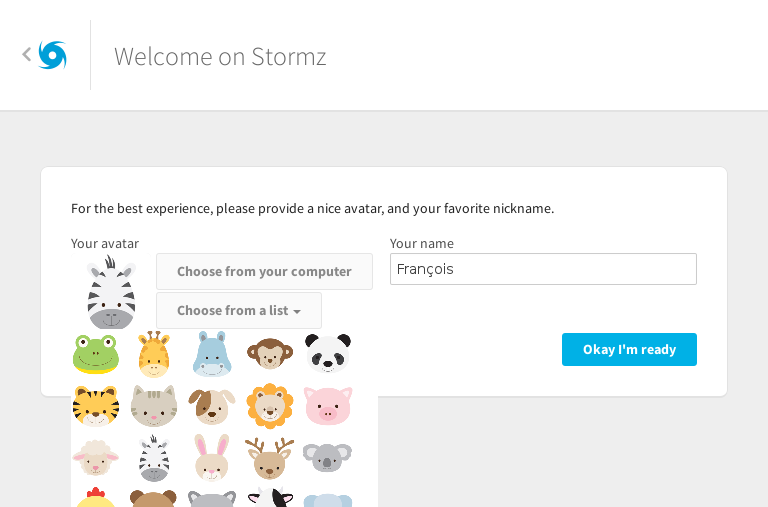 If you don't have any avatar of your own, chose one of the nice animals ;-)
Give your name, it will be displayed to other participants.
Click on "Okay, I am ready".
Et voilà! Your are redirected to the dashboard page.
Validate your email
Before going further you should validate your email. You have 48 hours to do so.
See how to confirm your email.