Tutorial - Create your first quiz
Create the Quiz
In the dashboard, click on the Create a Stormz button.
Click on the Create a Quiz button
Enter a quiz name and submit
In the quiz page, click on Add a question, give it a name, and create it
In the question page, add answers in the left sidebar: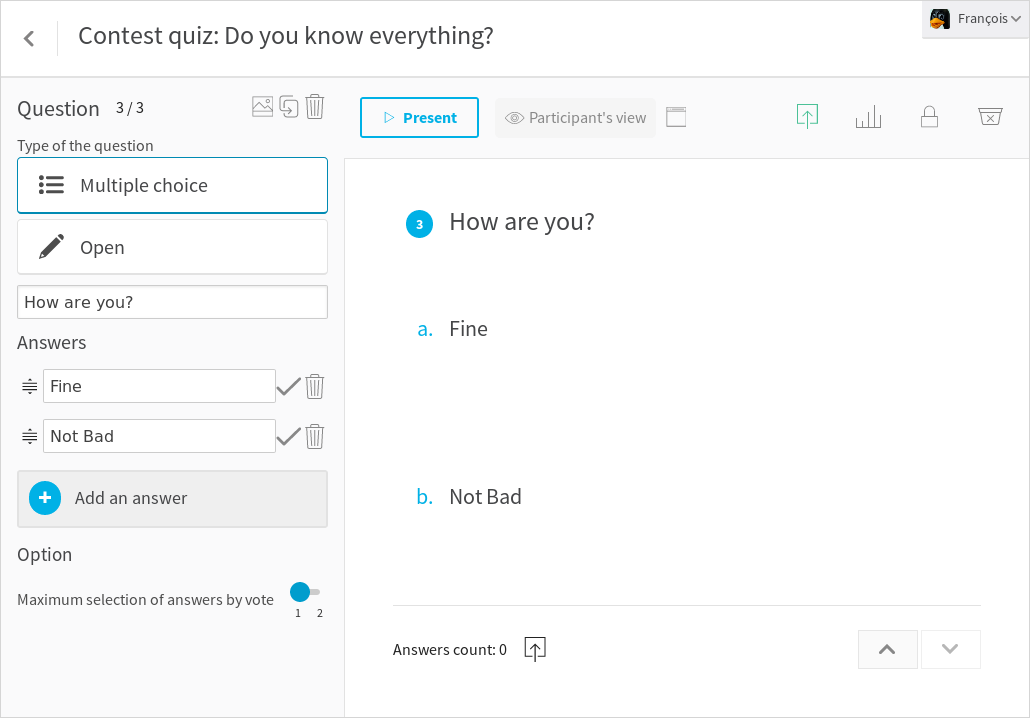 You can then create another question (create as many question as you want).
Click on the arrow on the top left, and click on Add a question
Invite attendees
Open the settings sidebar, and share to attendees the 9 nine-digit code.
Attendees can use the code to join the quiz from the dashboard or on the page stormz.me/join
Present your quiz
In the quiz page, click on the button Present.

The participants will now see the question, and can answer it.
To display the results, move your mouse and click on the Display results button on the toolbar.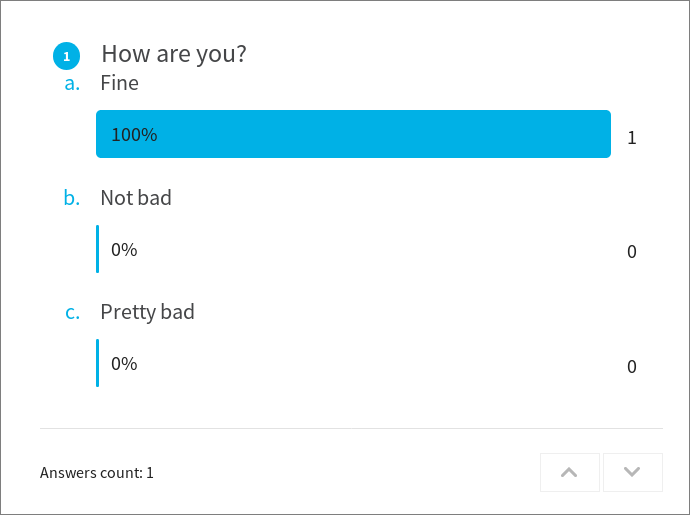 Then click on the next question button in the bottom right to continue your quiz and repeat the same steps.