An overview of a Stormz workshop
A Stormz workshop is made of 4 major components:
The users: those who take part in the workshop.
The steps: the collaborative process that will be used during the workshop.
The content: all the contributions of the participants.
The views: the way the contributions are displayed to the participants.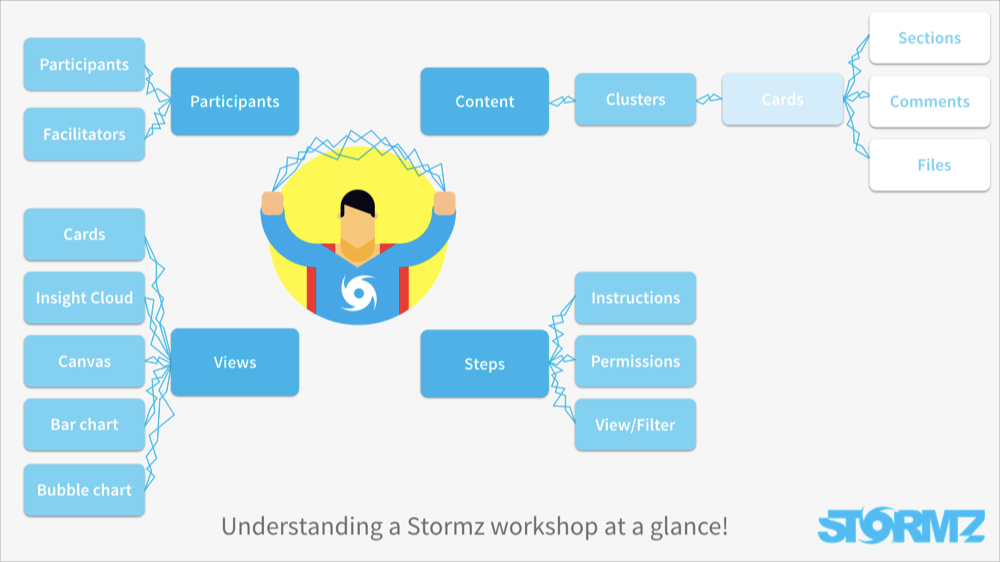 The users
A Stormz workshops has three types of users
The steps
Steps are one of the most important concepts in Stormz as they enable you to design sophisticated collaborative processes. With the right sequence of steps, you can mimic many different methodologies or techniques.
Each step is defined by:
The content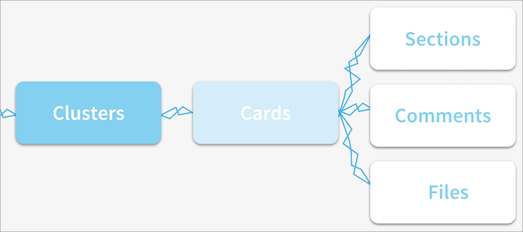 Content is contributed by the users throughout the workshop. In a Stormz workshop the content is structured with:
The views
Views are used to display the same content but in different ways: