You can attach any type of files to cards.
Attaching a file
To attach a files, click on a card to open it in modal. Then click on add attachment.
You can then upload a file from:
the internet by searching images
your computer for any kind of files
via a link
Display an image in the card
If you upload images, you can choose to display them in the card.
Click on Display in the card.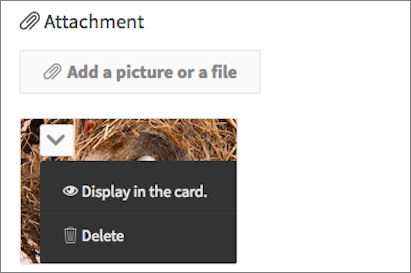 This is the result: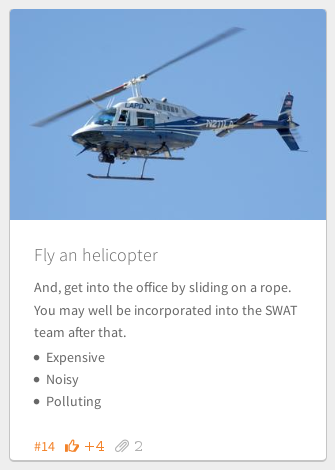 Export attachments
Facilitators can export all attachments in the settings page.
Troubleshooting
Participants cannot attach files!
Ensure the permission Allow participants to add attachments is enabled. See the step permissions.